Post 1 on Sat Dec 31, 2011 1:53 pm

Posts

:
41
Join date

:
2011-05-19
Age

:
32
Famous Last Words

:
Sideways
Optional - Magical Ability

:
Adminning


Pet

:
coding, banging head against walls.
Hourglass Magazine's Person of the Year
Countdown to the 2011 Person of the Year

10. Benjamin Jefferson
39, American, Squb
The Little known Producer of WWBN's Dunena's Mad Mad World, a squib Benjamin has made his name working in the shadow of famous faces until in 2011 he teamed up to produce a late night show hosted out of New York that would become a worldwide sensation.
9. Greta Greenwich
31, American, Pureblood
A well respected reporter for The Global Voice, in 2011 it was her investigations into the dealings of American Minister for Magic Ronald Frump, and the investigation surrounding what is believed to be a conspiracy by one 3rd party to discredit French Hit-Witch Fifi LaRoux in a Arson attempt against the life of well known radio personality Dunena Reid.
8. DJ Noiseworks
32, Australian, Halfblood
2011 was the year that Nathan Wright burst onto the scene after a cult following in Australia and Europe the DJ and talented Guitarist first graced our shores alongside Spellomatic for the Weird Sisters Avada Karina Tour of the USA. After making a home for himself in the club scene of New York Nathan Wright also graced the stage at Glastonbury with Australian wrock band Silencio before returning to Australia alongside Angus Scott of Spellomatic for a summer tour.
7. Jamie Savage
42, England, Halfblood
The Sports world was shocked last year at the news of famous British Quiddich Champion Jamie Savage's fall from grace. However in 2011 Word is that the Chaser has been working hard to repair his image and taken to a professional role of training the next generation of Quiddich Stars for Italy. With the 2012 Wizarding World Games coming up next year no doubt Jamie will be one to watch.
6. Cherry Clinger
50, American, Pureblood
"The Hostest With the Mostest" thought out the Wizarding World there's no doubt that Cherry Clinger continues to capture the hearts and minds of those devoted to WWBN. From her interview with the Malfroy Family in lead up to the release of the final part of the Harry Potter film series to the never to be forgotten live broadcast with Fifi LaRoux and Dominic Benoit (and who could forget Ronald Frump?) that transformed opinions and garnished a entirely new generation of viewers and dispelled doubts that Cherrys talent ended at her 'assets'.
5. Fifi LaRoux
34, French, Pureblood
Fashion Icon and Darling of the French Ministry of Magic Fifi LaRoux's name has been all over our airwaves, from little known Auror to Famous Hit Wizard often seen on the arm of French Minister for Magic Dominic Benoit it is her outrageous antics that have won supporters both in her home country and abroad. With high profile interviews on The Cherry Clinger Show leading to her rescue of a innocent Muggle during a brawl caused by rioters outside the Ministry of Magic others have been less positive about the French Witch - none the least being the American Minister for Magic.
4. Dominic Benoit
73, French, Pureblood
Before this year few had heard of the French Minister for Magic, with domestic troubles at home overshadowing international developments it was on the level of a shock to American Audiences to view the heated exchange between French Minister and 'bad boy' Dominic Benoit and American Minister for Magic Ronald Frump. With the Muggle Eurozone in crisis it has been the careful management by Dominic Benoit that has come to be a shining star after his veto to allow the Galleon standard to be linked to the Euro causing the Magical World to remain immune to the worst of Europe's troubles.
3. Ronald Frump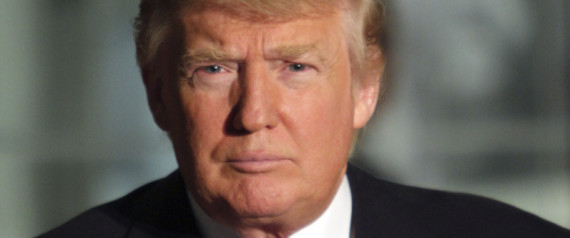 74, American, Pureblood
Who could forget Ronald Frump this year? From a solid campaign win in 2010 based on traditional values it turned to be Ronald Frump's own taste for the ladies that lead him into strife in 2011. With the revelation of his affair with Ms. Lainy Bustiere a prominent purest alongside allegations of selling out the Magical world it was the report of his connection to the Arson attack against WWBN-New York Radio Host Dunena Reid in a attempt to plant the blame on French Hitwizard Fifi LaRoux that has left his government on the edge of collapse with polling results showing him unlikely to win any upcoming election... if he can keep the knives from his own party members at bay to last so long.
2. Marty Harper
50, American, Muggle
On the 17th of November the Wizarding World was shocked to see the attack against a unarmed Muggle during a scuffle that broke out at the Fight The Darkness Rally outside the American Ministry of Magic. Broadcast globally on The Cherry Clinger Show Marty Harper found himself thrust into the Magical World's Limelight after trying to defend the image of French Hitwizard Fifi LaRoux against allegations connecting the woman and American Minister for Magic Ronald Frump. While it is not known how Marty Harper came to be at the rally he became the target of Anti-Muggle elements within the crowd before being arrested by the NYPD.
2011 PERSON OF THE YEAR
1. Dunena Reid
41, American, Pureblood
Radio Shock-Jock on WWBN Dunena Reid's fame skyrocketed in 2011 from a relatively quiet career to be a major player in the Wizarding World thanks to his #1 rating program Dunena's Weird Weird World. Likened to the Muggle Julian Assange between stories of The Sky Falling In and 'Goat God Man' the late night conspiracy show has been a surprising source of revelations about the Politics of the Wizarding World, breaking stories about the Minister for Magic's secret hideaway with Ms. Lainy Bustiere and allegations of 'selling out' the Magical world with the release of Pottermore, a Co-Woozle and Sony funded project to allow Muggles to explore the magical world online. It was however Dunena's pubic actions that brought the most heat on the man, Calling a Day of Action against Ronald Frump's ministry his Fight The Darkness Protest quickly got out of hands with wild allegations against well known public figures. While it is not clear just how much truth where in his allegations and stories of Targeting by Ronald Frump's ministry there is no doubt that Dunena Reid has aligned himself closely with the winds of public opinion calling for a more open and transparent proceedings in the Magical World.
To this in 2011 we salute you!
Top Posting Characters for 2011:
1. Marty Harper - The Smoking Llama
2. Dunena Reid - Host of Dunena Reid's Weird Weird World on WWBN-NY Radio
3. Greta Greenwich - Reporter for The Global Voice
4. Marcus Hobson - Caretaker at Gippsland Grammar School for Witches
5. Fifi LaRoux - French Hit Witch
6. Storm Caputo - Student at Gippsland Grammar School for Young Witches
7. Rowan Dragonsinger - Headmistress of Gippsland Grammar School for Young Witches
9. Nathan Wright - Professional Musican / DJ
8. Ethan Fitch-Hunter - Head Librarian at Warragul Regional Library
10. Ianto Parker - Apprentice Caretaker at Gippsland Grammar School for Young Witches
Major Events:
Pirates of WWBN - At Honey's End Part 1
Japan Earthquake
Glastonbury Festival
Arson attack against Dunena Reid
Fight The Darkness Rally
Arrest of Marty Harper and Fifi LaRoux
'The Slap'
Attempted murder of Marty Harper
Minor Events:
Opening of Gippsland Grammar School for Young Witches - Australia
Birth of Ashleigh Fitch-Hunter - Australia
Chloe's 17th Birthday Bash - Australia
Marty is Fired - New York
WWBN Christmas Party - New York
Tiffany Fumberger's Birthday Party - Australia